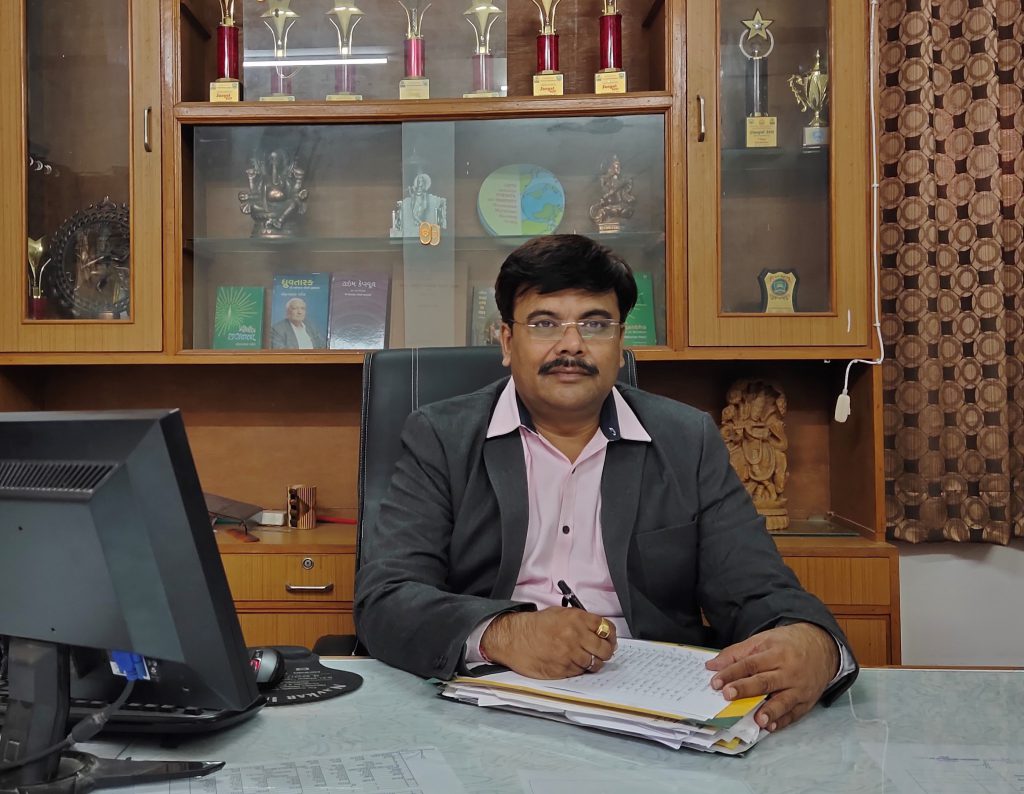 Warm greetings to you on behalf of S.V. College of Education, Kadi, an estimated Teacher Education institution in a campus suitable for quality education. Our college is approved by NCTE,New Delhi and is a constituent college of Kadi Sarva Vishwavidyalaya,Gandhinagar. Our college offers Two Year B.Ed. Program.It is amongst one of the best college within the State of Gujarat.
It gives me immense pleasure to disclose the brief sketch of aims, objectives, environment, infrastructure, facilities and faculty of our institution.The destiny of the nation is shaped in the classrooms and the destiny of the classroom lies on the teachers. Quality of a teacher depends on the quality of a Teacher Training program they undergo. The prime motive of our institution is to shape the future of India by preparing competent and dedicated teachers through Value oriented rigorous training.
The faculties of the institution are well qualified and excels in the field of teaching and inspiring the trainees with their multifaceted personality.The College has excellent infrastructure to cater the needs of 21st century's teaching profession career.I took immense pride in the fact that our teacher trainees receive the highest quality of training facilitated by paying utmost importance to teaching quality and practical learning. Our excellence is not just confined to the classroom; we are also notably active in conducting conferences, workshops, seminars, guest lectures and other co-curricular activities. These activities expose students to aspects beyond the curriculum by adding value to their professional success. Periodical class tests and internal assessment tests are conducted systematically. While concentrating on the academic standards, utmost care is given to each of the trainee for developing his/her personality. We produce excellent result every year and witness as the best institution with academic par excellence.
I am very much pleased to convey that the institution is moving towards its goal to "Prepare Teachers Capable to Shape Citizens to contribute and strengthen the Society with Futuristic and Global Bearings"